14 Day Fat Blast Nutrition Program
The 14 Day Fat Blast Nutrition Program delivers done-for-you fat loss meal plans, grocery shopping lists, and is specifically designed to teach you how to eat clean & healthy making new lifelong habits as well as fat flush your body to drop at least 9lbs or more inside of 14 days…GUARANTEED! Click Here To Learn More >>
Pro-Grade Kettlebells
Beautiful Kettlebell Pendant Necklace
Check out our new and very popular Competition style Kettlebell Pendants. For all those Kettlebell buffs, this pendant makes the perfect gift. Strung on an adjustable 27-inch long, 2mm leather cord for easy wearing. It can easily be adjusted by pulling on the tension beads. You can wear it long or short, which ever you prefer. The Baked Enamel with a dura-coat finish adds to the unique design of this pendant. It weighs 13 grams and measures 14 mm round.
Transdermal Magnesium Oil
Support hormone production, increase energy, reduce muscle soreness, lose stomach fat, and ramp up heart health with Magnesium Oil!


Click Here More Information On Premium Transdermal Magnesium Oil
Sincere Hogan's New Warrior Bodyweight Animal Training DVD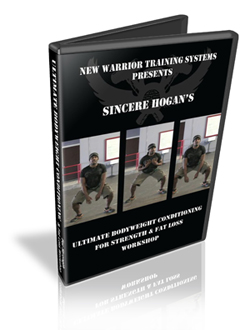 The Ultimate Bodyweight Training DVD for strength & fat loss.
Gym Boss Interval Timer: never train without one!
Bob Garon Recommends
This High Speed Blender
Vita-Mix 5200
Miracle Noodle Shirataki – Zero Calorie Noodles!
Synergy Kettlebell Sport Clinic - >> CLICK HERE FOR DATE & DETAILS <<
Synergy Online Training - >> CLICK HERE TO GET STARTED TODAY <<